Tina Gordon relocated to Southern Humboldt County in 2007, seeking freedom from the density of urban life and the space to grow some long-held aspirations. With a seasoned background as a producer, musician, event promoter, and documentary filmmaker, she arrived with a keen sense of fostering community and the goal of a diverse, inclusive network committed to healthy living. Through a serendipitous twist, this special stretch of land once belonging to a dear friend became her home, and she set about developing the 40 acres that would become a farm, collective, and center of agricultural innovation for the next decade to come. Today, Tina thrives as an active cannabis farmer and advocate, having experienced firsthand the many benefits of sustainably-grown therapeutic cannabis and food-based medicine.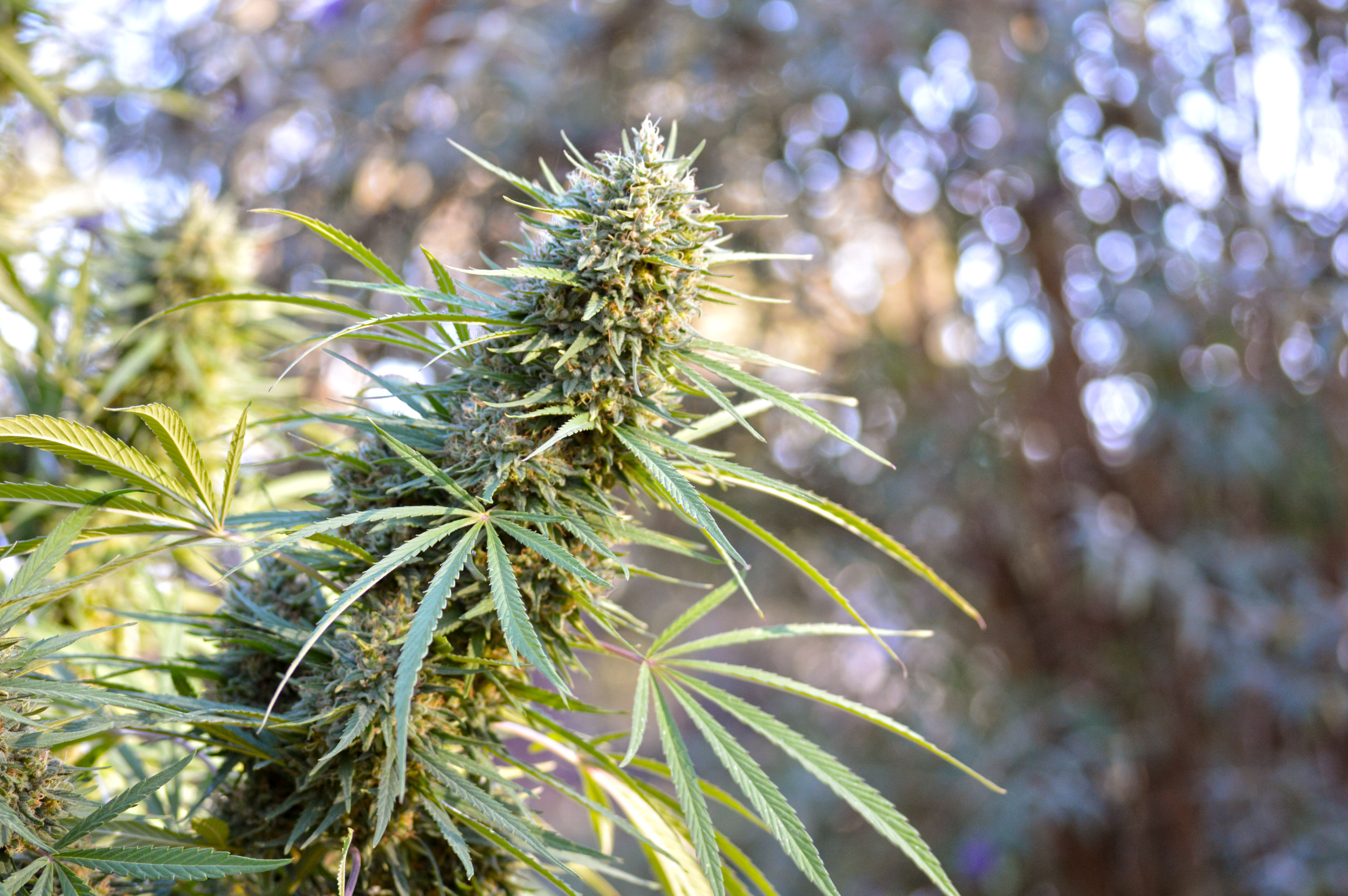 There is a hushed reverence to these mountains, a sense of timelessness in the early morning fog spun through ancient trees, and an enduring peace in the spaces yet held for natural systems — including our own bodies — to operate in the best and most efficient ways possible. This is a place to engage with the entirety of one's senses, those deeper and complex notes often dulled or left out of the current metric of daily human life, or too often translated through small screens and fragmented attention. As we are all complete packages, sometimes too must be our remediations, and we truly believe the work of healing the land together often goes hand-in-hand with the work of healing oneself.
Aside from its stunning natural features, Humboldt County has been a key setting in California's rich cultural background, beginning with a rich tapestry of native peoples, followed by successive waves of Spanish, Russian, Chinese, and greater European occupation. We honor those who came before us here, and participate in ongoing site research to share more understanding of native communities in the area and their histories.
The farm would not be what it is today without Joani, the previous owner and powerhouse musician who blazed a trail for queer performers during the 50's and 60's in Northern California and beyond. To honor her legacy, Tina produced the documentary Presenting Joani: Queen of the Paradiddle that tells her story with personal interviews, raw footage, and no small amount of Joani herself — mirthful, sassy, and always inspiring.
Joani passed away in 2012, and her presence resonates on the farm today. From tending her legacy gardens, to fostering self-sufficiency in a new generation of resilient women, we think she would be proud of the ways we've come to honor her spirit.

LOOKING FORWARD
In our time on the land, we've watched politics shift, laws change, and large-scale cannabis production increase exponentially in Southern Humboldt County. We recognize the critical need for allyship, communication, and organization to protect and conserve the land and its responsible use. This is a pivotal and exciting time to shape a new chapter of land management in California, through our hands in the soil and our strong voices in the greater community. We are dedicated to equitable access, forging new alliances, and maintaining a vibrant network of independent farmers in Southern Humboldt County and beyond.
As we transition out of prohibition, and emerge quite literally into the sunlight, we seek partners in advancing our commitment to advocacy, education, and research regarding the benefits of organic sun-grown cannabis. We are busy on many fronts these days – taking to social media, furthering urban partnerships, serving on the board of the ICFA and more – but truly believe that the best, together, is yet to come.
Sound good? We look forward to getting to know you!
Onward!
~ The Moon Made Farms™ Crew